Pete Allman's Celebrity Scene News
Las Vegas, NV - Under the glitz and glamour of Las Vegas there are many restaurants specializing in all kinds of cuisine. An outstanding one among them is Tamba Indian Cuisine located on the second floor of the Hawaiian Marketplace, a plaza on the Las Vegas Strip between Tropicana and Harmon near the Polo Towers .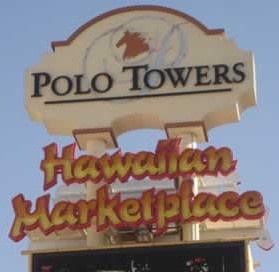 Not all Indian-style restaurants are the same style cooking, and the chefs have their own individual flair with ingredients. I recently wrote about another Indian restaurant (Gandhi , also located in Las Vegas), which is owned by the same family. Both are excellent, and Tamba's chefs execute a contemporary flair while keeping the flavorful Indian traditions.
Tamba has a unique presentation that sets it apart from other eateries. Its decor is rich in brown and orange colors with beautiful teak floors and murals that depict the culture of India. The overall setting is predominantly contemporary with high-back booths and the atmosphere is enhanced with contemporary music and soft lighting. It makes for a wonderful evening, especially with its staff being so very cordial and accommodating.
On our culinary journey, we'll start with the breads that are traditional in Indian cuisine, served along with condiments. Plain Naan is white flour Tandoori bread. This is very popular with dishes seasoned with curry, the backbone of Indian spices. Other types of bread include Garlic Naan, and Kabuli Naan, which is garnished with sweet cherries and cashews
Aloo Naan is moist bread stuffed with lightly spiced potatoes. The Onion Kulcha is a softer version of the bread, and it's stuffed with onions and herbs. Parantha is flat bread, wrapped around in layers then glazed with butter. The Tandoori Roti is whole wheat bread baked in a clay oven.